En Lai Asian Chinese Grill
6044 N Broadway St, Chicago, IL 60660
Order now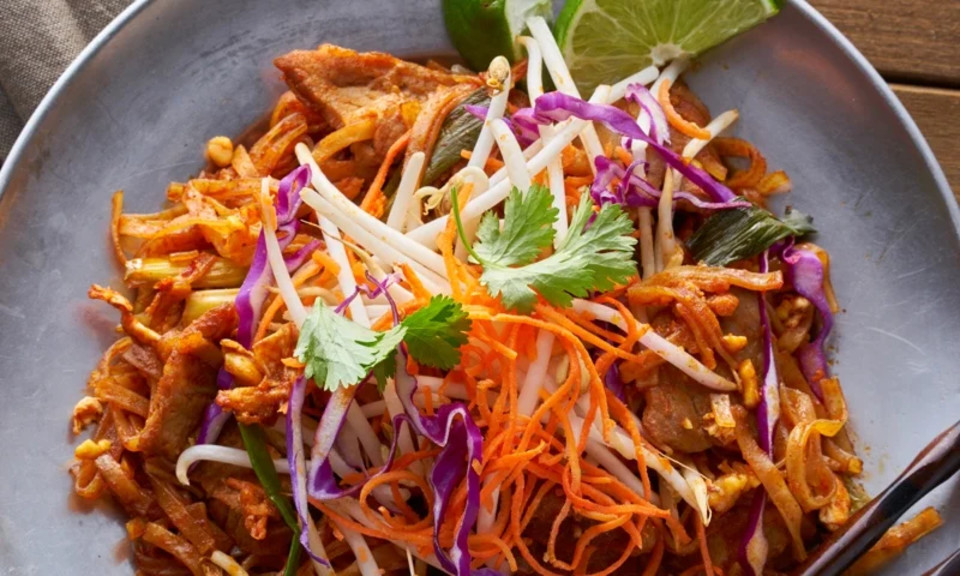 Robin
This restaurant is nearby so I thought I'd give it a try. They have good variety on their menu and I was pleasantly surprised at the quality of the dishes I had ordered. The shrimp in black bean sauce was very tasty with a good amount and variety of vegetables cooked perfectly tender-crisp. Beef chow-fun was good with very tender beef. The mini egg rolls were crisp & not greasy at all. Delivery was much faster than I had expected. All in all a good first experience with this restaurant. I will be I ordering from En Lai again.
Shireen
We ordered the chicken lo mein and Mongolian beef, they tasted good until we found 3 different hairs in all both dishes. At first I thought it couldve been my hair, but after we found three different strands of hair in different dishes of our food, we were done eating. We were super excited to try this new place out, but we definitely will not be ordering from them again.
Amy
It's hard to find quality Chinese food. This place has never disappointed me. The vegetables are always perfectly crunchy in their stir fries. Their portions are generous. Their spicy dishes are actually spicy unlike some other Chinese I've had. Their noodles are a bit greasy but I would still order them on a cheat day because they're delicious.
Rachel
Food was delicious. We got Curry Fried Rice which had a nice amount of heat, and Triple Vegetable (broccoli, green beans and snow peas) and the vegetables were cooked perfectly in a nice, light sauce. We also got pot stickers and they were very good. We got a fair amount of food for the money and the order was delivered very quickly!
Dana
Its true, the Crab Rangoon and pot stickers were amazing! The pad Thai tasted like nothing but thats what I get for ordering Thai food from a Chinese restaurant. Sesame chicken was great too. The delivery was barely on time but Ill definitely be ordering from here again!
Charles
It's always a good experience, The ladies at the counter are always welcoming and courteous, the order is ALWAYS correct, and the food is ALWAYS tasty! Y-U-M!
Charles
When one has a cold, the won ton soup is THE best (which my better 2/3s prefers) and the hot and sour soup which I prefer.
Weston
My favorite Chinese food in the hood.
Amanda
Good prices and tasty lo mein!
About us
Asian, Chinese, Dinner, Healthy, Japanese, Korean, Lunch Specials, Sushi, Thai, Vegetarian
Today

Delivery: 12:10 PM - 10:20 PM

Takeout: 12:10 PM - 10:20 PM

Delivery

Monday:

11:10 AM - 10:20 PM

Wednesday:

11:10 AM - 10:20 PM

Thursday:

11:10 AM - 10:20 PM

Friday:

11:10 AM - 10:50 PM

Saturday:

11:10 AM - 10:50 PM

Sunday:

12:10 PM - 10:20 PM

Takeout

Monday:

11:10 AM - 10:20 PM

Wednesday:

11:10 AM - 10:20 PM

Thursday:

11:10 AM - 10:20 PM

Friday:

11:10 AM - 10:50 PM

Saturday:

11:10 AM - 10:50 PM

Sunday:

12:10 PM - 10:20 PM